This Inn Was Built In 1145 And Its Paranormal Past Is The Stuff Of Nightmares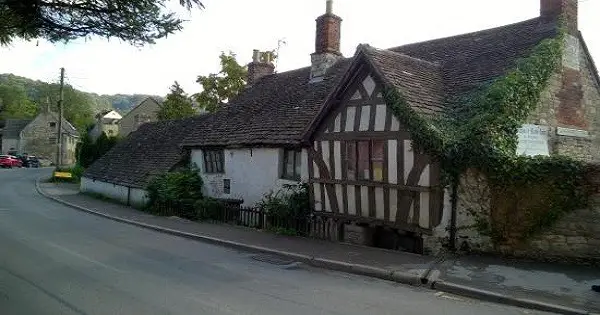 Ancient Ram Inn, Gloucestershire, England
The Ram Inn is called "ancient" for a very good reason, it was built in 1145 and has a very dark and  terrifying history behind it.There have been tales of human sacrifices, devil worshiping, and other dark and strange rituals that have went on here throughout the ages.
There are also stories of evil spirits that are supposed to reside within the walls of this place, not to mention COUNTLESS tales of various people who lived near and around of this place including warlocks, evil witches, cruel people, and a huge array of other types of people.
Some people say that the reason this place is so haunted is because it was built between 2 ley lines, energy lines that spirits can come in and out of, sort of a conductor for spiritual activity. This place has seen it all, the ghost stories have been coming in since the place was first built.
Check out the video and let us know what you think….
It's said that the current owners first experience there was a frightening one. He said that he was staying the night in the Inn and in the middle of the night he was grabbed and pulled across the floor!
Now why would you even think about buying a place where something like that happened to you?
Would you stay the night in this place?
*Source – YOUTUBE – ARI Ghost hunter – https://www.youtube.com/channel/UCcxHh7r4IDzGV_Hzgrw8Fqg
Visual paranormal investigations – https://www.youtube.com/channel/UCcxHh7r4IDzGV_Hzgrw8Fqg