Glore Psychiatric Lunatic Asylum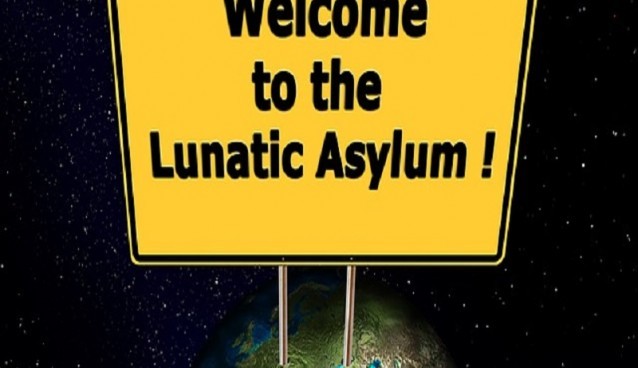 Glore Psychiatric Museum/ Glore Lunatic Asylum



The Glore Lunatic Asylum



[wp_ad_camp_1]
Some places are thought of and created with the best intentions, most of the time people look for ways to HELP others, but somewhere along the line things end up getting twisted around. Maybe it's the pursuit of profit or maybe it's that the people who run these facilities end up going a bit out of the mind as well.
Whatever the case may be, it seems like almost always it's an old hospital or mental facility that ends up being haunted beyond belief.
This is former psychiatric hospital now turned museum is one of the most haunted locations in Missouri. It opened in 1875 with around 25 patients by a man named Dr. George C Catlett as the acting first superintendent.
The psychiatric hospital grew rapidly throughout the years and additional sections were built in order to accommodate the demand for more patients.
[wp_ad_camp_5]
This place was just for the mentally ill, it also housed tuberculosis patients, people with addictions, and other patients with various illnesses. Some of the patients that were brought here were simply left there to die. These were the people that were deemed as no useful in someone eyes, which I find to be pretty messed up. Lots of people passed away in this place leaving behind lost souls and lots of energy.
Check out the video of an investigation and see why this place is so haunted.
[wp_ad_camp_4]
They actually do ghost tours in this place now since it has been transformed into a museum. for those interested check out >> http://www.bumpinthenight.net/stjoseph.html
It's actually now called the Glore Psychiatric Museum, and it's been called one of the strangest museum's that there is.With so much insanity and disease, it's no wonder this place has such a reputation for being haunted.
[wp_ad_camp_3]
Check out this video of the Museum that they have and some of the exhibits!
[adinserter block="1″]
Would you like to stay in Glore Psychiatric Museum place overnight?
SOURCES – Bump In The Night.Net – http://www.bumpinthenight.net/stjoseph.html
Youtube – Exploring The Miles – https://www.youtube.com/watch?v=6tcONTRjbNA
Fourman04 – https://www.youtube.com/watch?v=iGETBFYzjw8