Homemade Iron Man Glove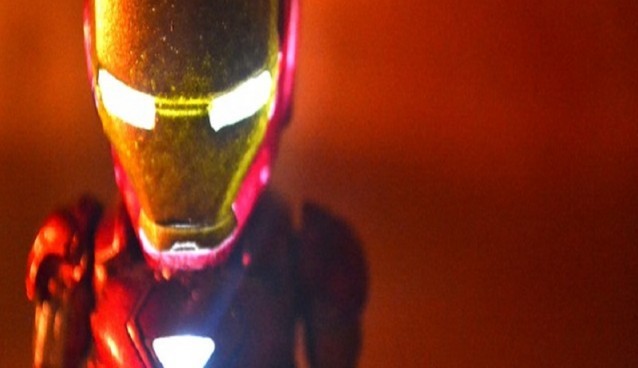 Homemade Iron Man Glove



So with the new Captain America Civial War movie coming out this weekend, we decided to check around and see if someone could actually BUILD some kind of tech similar to something that Iron Man aka Tony Starks in the Marvel Avengers has.
There are plenty of brilliant people in the world, and some beyond that reaching in the realm of insane that probably thought of tinkering around with this kind of stuff.
So what did we find?
Someone that actually did create a glove with an actual MISSILE in it, and yes it works. This guy also has some lasers in his glove, it's crazy to think that someone actually created something like this.
I bet all of you big grown up kids would probably want something like this for yourself! At least I know I would want something like this, would you?
Check out the video and see for yourself!
Now if this guy is capable of doing this, what would make you think he would stop there?
Good question!
But this guy actually created the whole gauntlet arm, how cool is that? It's actually a bit scary, reason being is if this tech gets in the wrong hands, then we all might be in a bit of trouble.
There have been people who have made realistic props, and some of made real looking suits, but with none of the functioning gadgets that this guy has. I don't think many people actually have an active warhead in their arm gadget, and if so I don't want to know where they would get that from.
The tech this guy plays with is amazing, maybe he has something in the works that none of us know about, then again he may already have a suit that's fully functional, I guess we will just have to wait and see.
Check out his gauntlet arm with his lasers in this video.
Would you want this guy to build you a custom suit?
I know I would but without all of the fancy weapons, I don't think I need that kind of tech anytime soon, unless I'm planning on heading out off the planet, in that case I'll jus borrow some tech from Area 51 lol!
Source – lasergadets – https://www.youtube.com/channel/UCOJj3c5ZpquHRA1OBJj5rUw
BE SURE TO SUBSCRIBE TO OUR NEWSLETTER TO STAY IN TOUCH WITH US!