This 14th Century Irish Castles Paranormal History Could Fill An Entire Book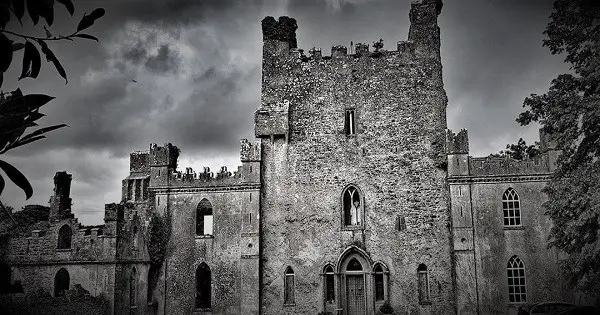 The Haunted Leap Castle | Roscrea, Ireland
Leap Castle was built sometime around the 14th or 15th century, and it served as a century guard outpost from Slieve Bloom into Munster. It saw its share of bloodshed and violence throughout its long history.
The castle also has a history of despair, grief, and pain due to the torture chamber. This is one of the reasons that it's been called one of Ireland's most haunted locations. There are so many ghosts that roam this place it's sometimes hard to distinguish the living from the dead.
The Haunted Castle
It's supposedly haunted by something they call the "elemental". It's an entity that causes immense panic and fear. The entity is also accompanied by some kind of strange foul odor. It's very aware of the living because it was never a human. Many say it's capable of doing things ghosts aren't. The elemental has a stronger connection to our world than ghosts do. 
The elemental can shapeshift from human-like into animal form. No one is for sure the extent of the power of this being. Could it be part of the reason the castle has had such a terribly violent past? The worst area of the castle is the dungeon area. This is where a large number of skeletons have been found.
Check out the video to hear about the ghosts of  Leap Castle 
Youtube – Deburke321 – MOST HAUNTED
Want to know more about Leap Castle? Check it out here >>>  – www.Leapcastle.net 
Have a cool idea for us to showcase? Know somewhere strange to stay the night or that you think we should look into? Have a creepy awesome service or strange carnival/tour you think we should write about? Send us an email to Strangeandcreepy1@gmail.com.