Ouija Board – Do you believe it's real or is it just a game?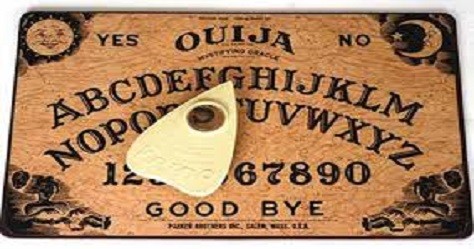 Could It Be Evil?
[wp_ad_camp_1]
The Ouija board or as some call it the "witch board" has been tied to the occult ever since it first popped up as a toy around 1891.
Now while the history behind it is still a mystery, some people think it's more than just a party game and a communication device. The real mystery is where the board or the original idea for the board came from. Some say that it was created sometime in the late 1800's and that it was nothing more than a game.
[wp_ad_camp_2]
But others say that the board and the history behind it can be traced back centuries and even further than that. Whatever you choose to believe, there are many who tend to stay away from this type of stuff, I for one am one of those people.
[wp_ad_camp_3]
The board is supposed to be a gateway or a device that allows entities from other realms to communicate with us. Now while some say that only evil beings are the only ones that contact us, others say it's just the power of the mind at work and nothing more.
Could it be our subconscious mind at work or is there something sinister behind this mysterious board?
[wp_ad_camp_4]
Ouija history
An actual Ouija seance on video
Now after watching these videos answer these questions….
Do you believe the Ouija board is just GAME or do you think it's REAL?
Would you USE the Ouija board?
CHECK OUT OUR NEWS SITE! ! >>>>>>STRANGEANDCREEPIER.COM
FOLLOW US ON TWITTER >>>> https://twitter.com/StrangeNcreepy