This Ghost Ships Last Transmission Will Send Chills Down Your Spine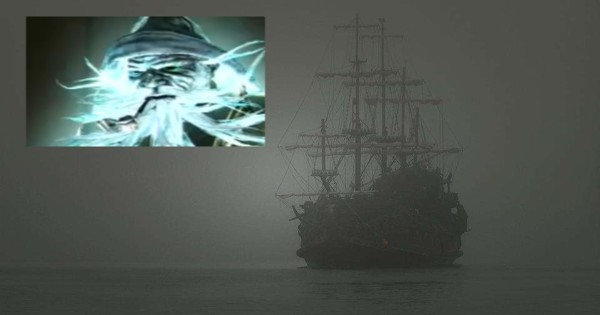 Ourang Medan
The Ghost Ship
In June 1947 the SS Ourang Medan went through some horrifying things. The problem is no one can figure out what exactly happened on board of the ship. The ship's last transmission
was sent
from somewhere around Malaysia.
The message said that everyone on board was dead and that the sender of the message was the last one left. The scariest part was how the transmission ended, the man said "
now I die
" and that was it.
An American ship by the name of the  "
Silver Star
" went to the boat to see what was going on. What they found was sheer horror, everyone on board was dead. What could have happened on this ship, and why did all this insanity go on the decks of the Ourang Medan? There are tons of theories behind it all. Some say that the man who sent the last message
probably
went mad and killed everyone. 
There are some that say that it could have been some strange force out in the sea that caused them all to go mad. But that still doesn't explain the radio message from the last man. Could there have been some external forces working here or was it
just
a case of insanity?
Check out the video 
Sources* http://mysteriousuniverse.org/2011/11/death-ship-the-ourang-medan-mystery/
Youtube- Ask Men- https://www.youtube.com/watch?v=EertveLRW8E
Do you have an idea or something for us to showcase? Know somewhere strange to stay the night or that you think we should look into? Have a creepy awesome service or strange carnival/tour you think we should write about? Want us to showcase your talent, pictures, or videos? Send us an email to Strangeandcreepy1@gmail.com.