The True And Terrifying Story Behind The Movie "A Haunting in Connecticut"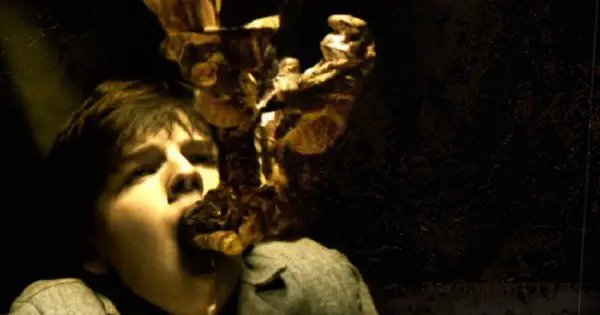 The Most Haunted House In Connecticut
In the past decade or so there have been a lot of movies that are supposedly inspired by true events, and The Sneaker House Haunting is one of them. It inspired the movie A Haunting In Connecticut.
Now if you've seen the movie you already know what kind of stuff the family that moved into the house went through. It was a hellish nightmare that inspired spin off movies of different types, but it was creepy beyond belief. That lead many people to think that there was NO WAY that the movie could be inspired by true stories, or could it?
There are certain things about life that we don't know about, actually there are far more things that we have no clue about than we do know about. Yet in this day and age where everything is about science and proof, we tend to think of things like this as nonsense.
Could something like what happened in this movie actually be real? Or could it be something that we manifest in our minds or could it be something sinister and evil?
Check out these videos and see what you think, could it be real or is it all in the mind?
The TRUE Story Behind The Movie A Haunting In Connecticut
An Interview With Lorraine Warren
VIDEO SOURCE – PARANORMAL TV BY CPEAR
An inside look into the Haunting
VIDEO SOURCE – CHILLER DIGITAL
THE TRUE STORY, AN INTERVIEW WITH CARMEN REED
VIDEO SOURCE – RITASCOTT1 
Have a cool idea for us to showcase? Know somewhere strange to stay the night or that you think we should look into? Have a creepy awesome service or strange carnival/tour you think we should write about? Send us an email to Strangeandcreepy1@gmail.com.