Stalked by a Real Vampire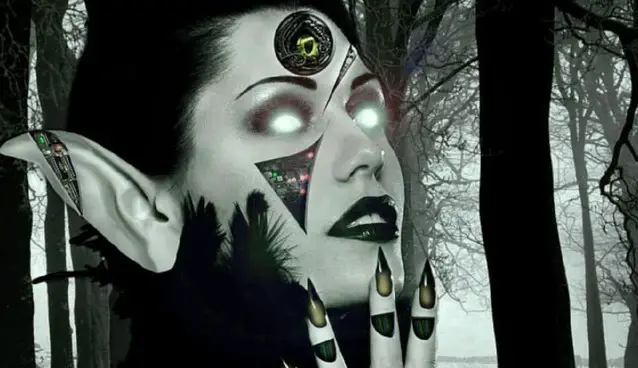 Stalked by a Real Vampire
[wp_ad_camp_5]
What would you do if you were being stalked by an unknown force, something dark and sinister and yet it wasn't something that you COULDN'T see? You would probably freak and not know what to do, but what if there was something else chasing you that you acutally COULD SEE? You would probably tell the police or someone about it,but what if this was no ordinary person? What if they looked like a person and could blend in with a crowd, but they were something more…. like what?
A VAMPIRE!
[wp_ad_camp_4]
You know there out there watching you, but you really don't know who are what they are. They vanish just as as fast as they appear, but how do you know that they're stalking you? You get that cold chill or that feeling of being watched, everywhere you go you see this one person who always seems to be watching you for some reason. They're never with someone else and it's always this odd and cold look they're giving you. You may think that they're just another creepy stalker, but then you begin to notice odd things, something is most certainly off, and you begin to realize that it's not just another person.
Now while some of you may be laughing to yourself right now, to others this is no laughing matter at all. What if this was happening to you, who would you tell, what would you? There's not much you could really do, most people dismiss this stuff as nonsense and laugh at you.
[wp_ad_camp_1]
This is the case in this video that we found.
Most of us will dismiss this as nonsense, others of us may believe a little bit, and others, well if it happened to you or have seen an actual vampire, then you believe.
What do you think?