The Horror Legend Of The Bunny Man Bridge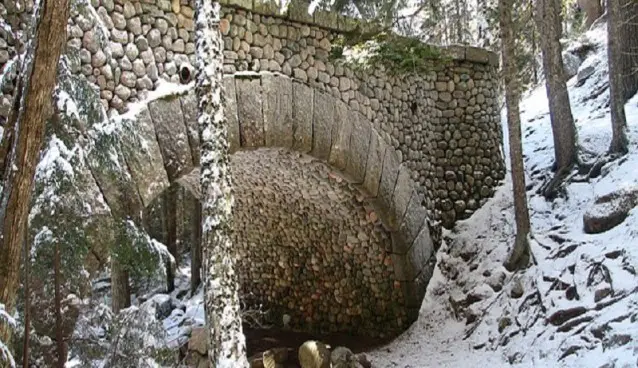 The Haunted Bunny Man Bridge
The Bunny Man Bridge is located in Fairfax county Virginia near the kind of town where everyone knows everyone. Now while there are various versions of this story, some say that even though some of the stories may be a bit exaggerated, something DID actually happened out there.
Like what?
Well supposedly there was an mental asylum near the bridge that was shut down, when they transported the patients to a different location, a bunch of them escaped into the nearby woods. One patient went near this bridge and hid out; the crazy part is that they never found him.
What some say happened after that was something straight out of a horror movie… .
Fact or fiction? Check out the video and let us know what you think!
Here's another video of the Bunny Man Bridge
I don't think I would ever want to visit this place.
How about you?
** Warning – If you do choose to go to this place, make sure you get some kind of permission first. It's dangerous and is also heavily patrolled. Be smart about your decisions so you don't become part of the story!
*Sources
Youtube – JVAILE – https://www.youtube.com/channel/UCVr_awH3XIwKSVlYf4c6kIg