6,000 Lost Souls Roam The Grounds Of This Galveston, Texas Hotel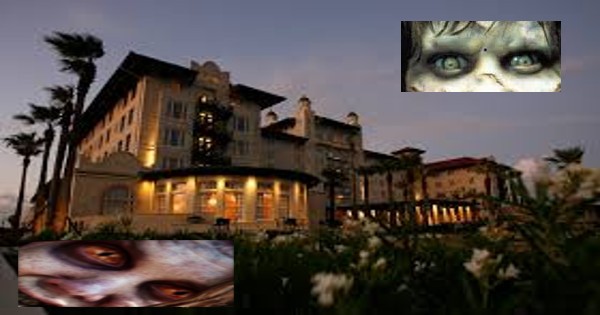 [wp_ad_camp_1]
The Galvez hotel also dubbed "The Playground of the Southwest", because in its past it was used primarily by the rich and elite.
However things have changed and now the place has become a popular destination for everyone including the dead!
[wp_ad_camp_2]
The hotel was built in 1911, only 11 years after a monster hurricane killed 6,000 plus residents of Galveston Island. The foundation lies on top of what used to be the Beach hotel, which included a pagoda bath house, and an electric pavilion.
When you have 6,000 people die in such a terrible way, there's no wonder that a place like this is going to be so haunted!
[wp_ad_camp_3]
There have been NUMEROUS accounts of different paranormal happenings going on at the Galvez hotel, and some have been caught on camera.
[wp_ad_camp_4]
Here's an video we found telling about the history of the Galvez hotel hauntings
This place has become a popular destination for ghost hunters, with so many accounts of hauntings more and more hunts are taking place.The whole island is haunted, with so much tragedy in the past it's no wonder things like this are going on.
[wp_ad_camp_5]
Check out this video of a guest getting an EVP at the Galvez hotel
Now the real question is this….
Would you stay in this hotel, and if so…. Would you stay in room #505 or 507?
If you have any comments about this we would love to hear them!
SOURCE – http://www.galvestonghost.com/galvez.html
Youtube –
,