If You See This Ghost It Means There's A Storm Coming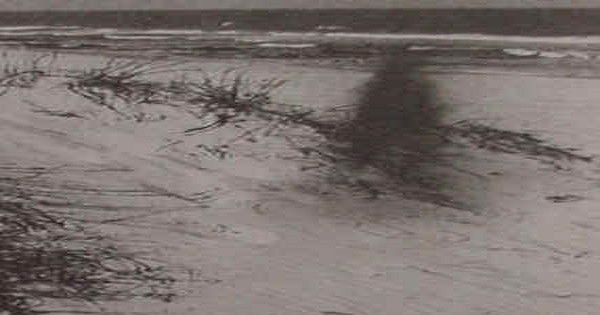 The Legend Of The Gray Man| South Carolina 
Known as South Carolina's most famous ghost, the Gray Man is known as a foreteller of impending doom.  The first time the spectral entity was spotted was in 1822 prior to a hurricane that took the lives of 300 people. Could it be the ghost of one of those people trying to warn others of a storm? Some say it could be, but there's another legend of its origin
The legend of the Gray Man 
There are a few stories of the origins of the Gray  Man. However, the most popular one is that of a young man losing his life in a marsh. He took his horse through a shortcut and ended up losing his life in the process. Check out the video that we found and let us know what you think.
Youtube – MartyMuke
Sources – http://www.hauntedlowcountry.com/index.php?/hauntlow/south_carolina/the_gray_man/

Do you have an idea or something for us to showcase? Know somewhere strange to stay the night or that you think we should look into? Have a creepy awesome service or strange carnival/tour you think we should write about? Want us to showcase your talent, pictures, or videos? Send us an email to Strangeandcreepy1@gmail.com.