Stories Of This Terrifying Creature Have Been Told For Over 300 Years!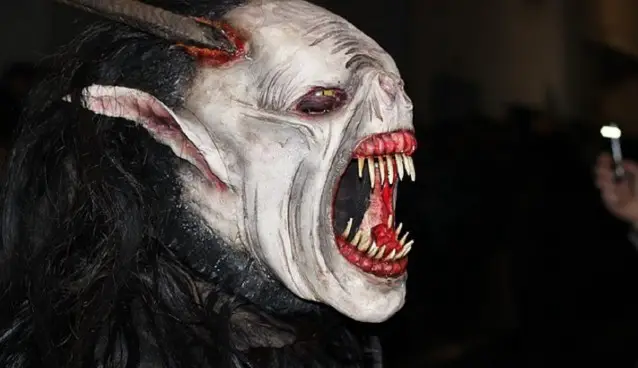 The Jersey Devil
Stories of the JERSEY DEVIL have been around since as early as 1735. The Jersey Devil is said to be  hideous creature with bat like wings and the head and body ,  some say it's similar to a Kangaroo. The worst part of this monster isn't its appearance, it's the creatures blood curling screams. Many say that its scream is the kind that will get stuck in your head and one that you won't ever forget.
There's an old story that says that a woman had a child with the devil, when the child was born it resembled various deformed animals and was casted out and eventually grew into this creature. Whether it's true or not the stories are still being talked about till this very day. 
While there hasn't been any SOLID proof that this thing exist, many people CLAIM to have proof that it's out there, but the pictures are very blurry or scattered at best. Just like other mythical creature or stories of monsters, there's a possibility that it may be out there, but who knows. Until  we get some solid proof people won't buy into the story until one either gets caught or some real proof comes forth. 
Will that ever happen though? Who knows…. 
So what do you think this thing really is? Some people think it's a crane, but come on man seriously? I think someone could really tell the difference between some crazy looking creature and a crane.
… It's not rocket science. 
With 1000's of tales of eye witnesses it's still hard to believe that NO ONE has ever recorded or taken some kind of good picture of this thing. But if you've ever been to this part of Jersey you know that it's pretty isolated and untouched. The areas that are touched are huge areas of farm land that stretch for miles on end… 
Check out this video from the show Paranormal State as they investigated the Jersey Devil 
Would you want to see the Jersey Devil?
Do you believe it's real?
*Sources 
http://en.wikipedia.org/wiki/Jersey_Devil
Youtube – Fight The Demonic – https://www.youtube.com/channel/UCZc6uYcGpcJUauLi7qaQNYA
How Stuff Works – https://www.youtube.com/channel/UCa35qyNpnlZ_u8n9qoAZbMQ